Teton County Wildlife Crossings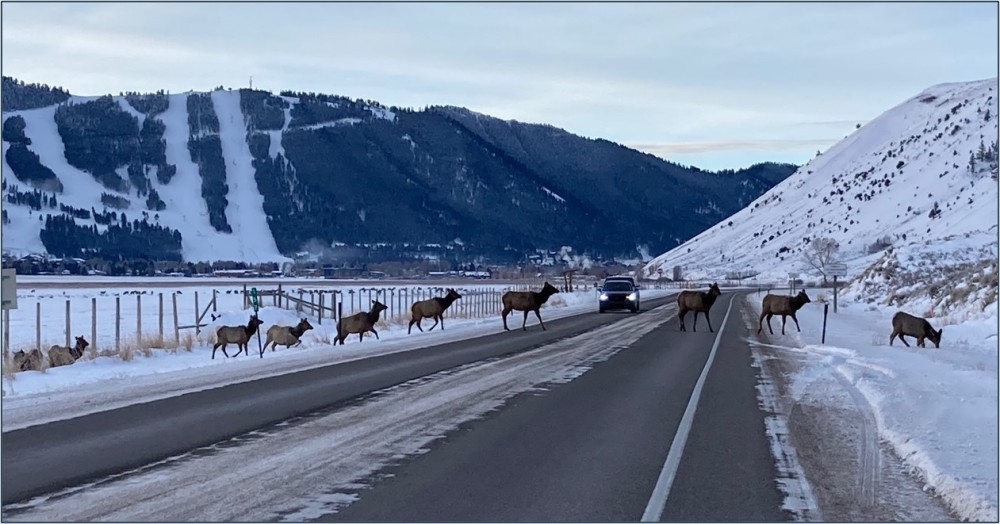 30% Design Project:
Teton Pass, Camp Creek, and North Highway 89
In 2022, Teton County allocated voter-approved SPET funds for wildlife crossings to a design project encompassing three priority areas as identified in the Wildlife Crossings Master Plan. Traditionally, wildlife crossing projects are prioritized in areas that overlap with and can be integrated into upcoming highway projects led by the Wyoming Department of Transportation (WYDOT). These three priority segments were not included in either WYDOT's short- or long-term transportation plans. Therefore, Teton County decided to advance them as standalone plans which can then either be implemented independently or as part of future, WYDOT highway improvement projects.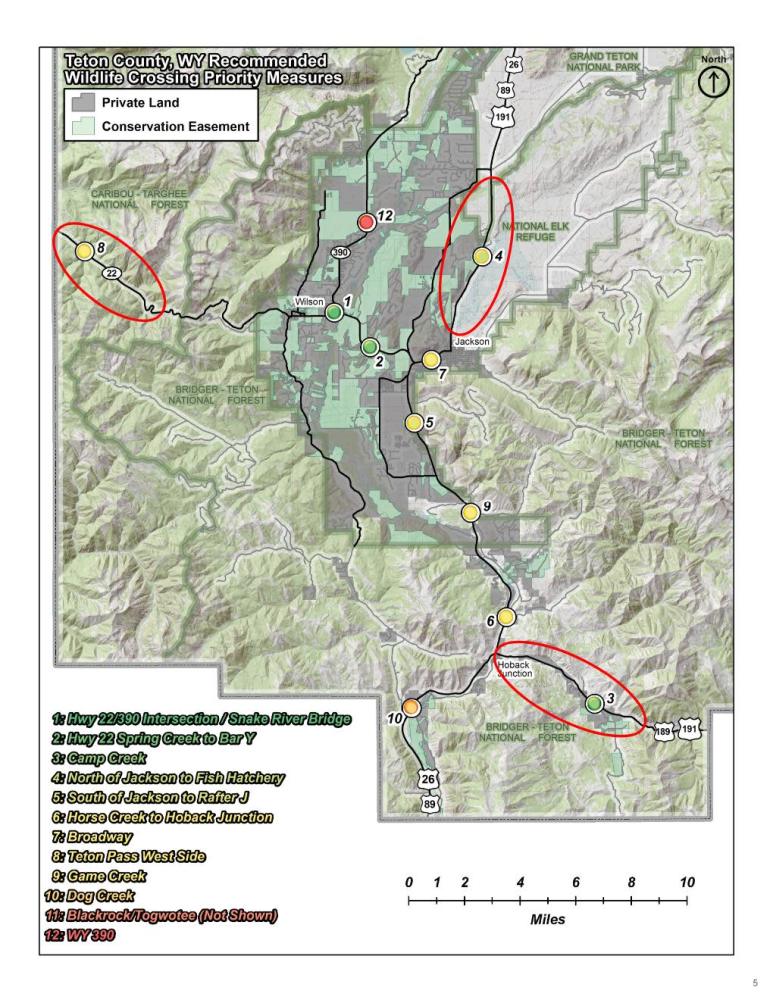 Working with a team of local and regional wildlife experts, engineers, and a landscape architect (Jorgensen Associates, Eco-Resolutions, EcoConnect Consulting, and Chinook Landscape Architecture), the County went through a rigorous, mitigation design process to site crossings and the accompanying fence in effective locations. In consultation with state and federal agencies, local non-profits, adjacent landowners, and other stakeholders, the team came up with conceptual mitigation plans and 30% design plans for each of the three locations: Teton Pass, Camp Creek, and North Highway 89.

Wildlife Crossing Open House
Teton County Library, Virginian Lane, Jackson, WY, USA
Map
Doors open at 5:00 p.m. and a formal presentation will be held at 5:30 p.m.