Sustainable Destination Management Plan
A strategic roadmap to identify actionable objectives for managing tourism for the benefit of the environment, community, visitors, and generations to come. Facilitated by the Jackson Hole Travel and Tourism Joint Powers Board in partnership with George Washington University and Confluence Sustainability.

Recognizing that great destinations are great places to live, work, and visit, the goal of a Sustainable Destination Management Plan (SDMP) is to balance the needs and expectations of visitors with the priorities of residents, businesses, and the environment. This includes planning, development, marketing, and monitoring how destinations are managed physically, operationally, and financially. A central focus is to foster greater collaboration with, and alignment between, local governments, tourism industry stakeholders, enterprise leaders, nonprofit and social services managers, public land managers, residents, the diverse workforce, and neighboring communities.


The SDMP builds upon the efforts of valued and well-established community partners and their pioneering work on sustainability initiatives. A steering committee of 18 engaged community stakeholders is providing oversight for the planning process. A consulting team from George Washington University International Institute of Tourism Studies and Confluence Sustainability will assess the destination needs of Jackson Hole and Teton County before designing a new strategy that reflects a shared community vision, ensuring community support and shared responsibility for managing our Teton Communities from a tourism perspective.
Please use the menu bar above to submit comments and view FAQs, survey results, documents, and meeting videos.
PHASE 1: INVENTORY OF EXISTING CONDITIONS
Launch Steering Committee

Develop Stakeholder Engagement Plan and Communications Strategy

Create Resident Tourism Sentiment Survey

Review Comprehensive Analysis of Existing Destination Data, Including Prior Visitor Input

Draft Situation Analysis Report
Spring 2022 PHASE 2: ON-SITE ASSESSMENT
Launch Resident Tourism Sentiment Survey

Lead Community Meetings for Process Introduction and Initial Feedback Collection

Host 1:1 Interviews and Focus Groups With Elected Officials, Land Managers, Business and Civic Leaders

Validate Situation Analysis Report
PHASE 3: PARTICIPATORY VISIONING & PLANNING
Release preliminary Tourism Sentiment Survey Results

Lead In-Person Community Visioning and Planning Workshops

Host Stakeholder Focus Groups

Share Workshop Outcomes Report

Further development of priority initiatives with stakeholders over the summer.

Community engagement via presentations, office hours, and
"coffee chats" by request staywild@tetoncountywy.gov
PHASE 4: PLAN DEVELOPMENT & VALIDATION
Presentation of Draft Sustainable Destination Management Plan scheduled for November, 2022, will include key stakeholder findings.

Community opportunity to weigh in on the final set of priority solutions via this Teton County Engage platform and public presentations

Confirm Research and Implementation Toolkit
Phase 5
Deliver of Final SDMP and Other Research Outcomes (Winter 2022-23)

Community Implementation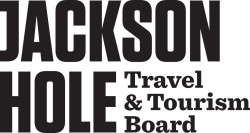 End of Summer Business & Workforce Straw Poll
As we transition from summer to fall, business owners and the local workforce are invited to provide informal feedback to help the Jackson Hole Travel and Tourism Board (JHTTB) better understand some of...
JHTTB Regular Board Meeting
Thu, Dec 8 2022 3:00 PM
Town of Jackson Council Chambers
Map
September 2022 End of Summer Workforce Straw Poll Results - Click Here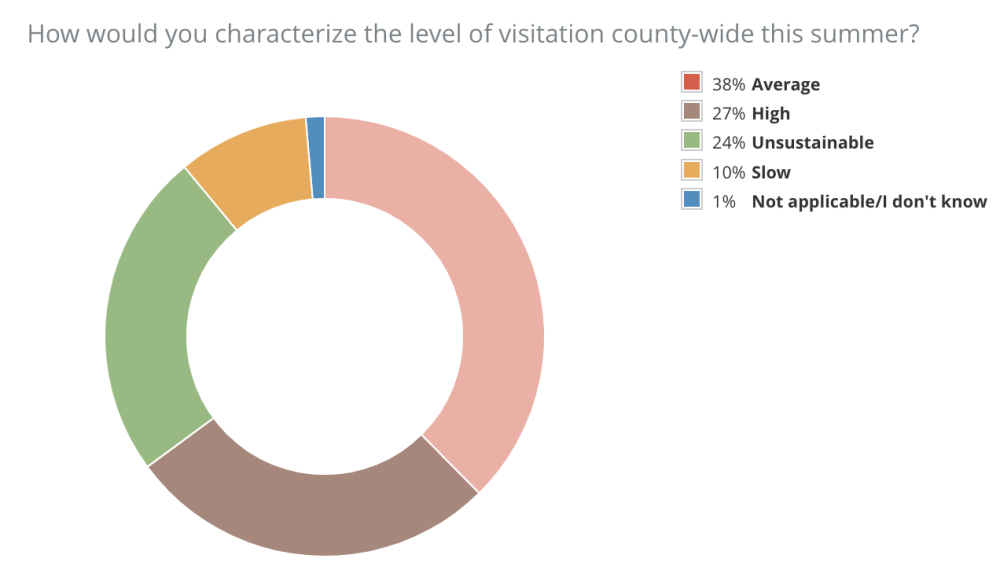 WHO IS LISTENING?
Jackson Hole Travel and Tourism Joint Powers Board
Cory Carlson
Erik Dombroski
Mary Bess
Crista Valentino
Willi Brooks
Julie Calder
Mike Geraci
Executive Director
Kathryn Brackenridge
lodgingtax@tetoncountywy.gov
Communications Manager
Sue Muncaster
lodgingtaxnews@tetoncountywy.gov
Sustainability Coordinator(s)
Riverwind Foundation
staywild@tetoncountywy.gov
Consulting Team
Seleni Matus - George Washington University
Julie Klein - Confluence Sustainability
18-member Steering Committee
Questions/Comments? staywild@tetoncountywy.gov
Join our local's FACEBOOK PAGE